What's My EDC? | Everyday Carry 2019
What's up, guys? I'm Brian Sacawa, you're watching He Spoke Style, and today we're taking a look at my everyday carry. So I would say most days I'm carrying some sort of bag. Generally, a briefcase. But if I'm traveling, it can be my backpack. But no matter what bag I'm carrying, there are certain things that I always have with me, that I can't live without, and those are the ones I'm showing you today. First we'll start off with the boring and kind of mundane. And those are my keys. The keyring that I use is from Smythson.
I've had it for maybe three or four years. Nothing special but it's Smythson so it's a high-quality leather. And it's held up pretty well over the years. Key rings are something that I know people can kind of geek out about. Me? Not so much. All I care about is that holds my keys. Next, also something obvious. My phone. I'm an iPhone guy. I have been for a long, long time. This is the 10.
I haven't upgraded to the 11 yet. I hear the camera is awesome but unlike Rob, who's sitting back there behind the lens right now, I'm not an extreme early adopter. I like to have new versions of things, but I'm usually not the first one in line. I do keep all of my apps and iOS updated to the latest versions all the time though, so there is that. At some point I'll get an 1,1 but probably not tomorrow. So another Apple product that I always have with me, that I absolutely love, are my Airpods. I know they're not the best sound. You can get headphones that have much better sound quality than these. I don't care. As far as form, as far as function, as far as portability, there's nothing, in my opinion, that matches the Airpods. I know it's not the case for everyone, but they do stay in my ears really well.
They hold a charge extremely well. Honestly, I use these mostly for talking on the phone. And I've only lost one pair in the three years since they've come out. Alright moving on, we have my wallet. Actually a card case. This is a Goyard card case. I'm not a huge wallet guy. I honestly can't even remember the last time I had a legitimate wallet.
I prefer the card case because I feel like it keeps things lean. Like if I had the space in a wallet, I would totally fill it up in a very George Costanza kind of way. So there are obviously lots of different card wallets out there. Many less expensive than Goyard. But I have Goyard because it's this small thing that I carry, it's something that everyone carries, some sort of wallet, and I like the fact that it's unique. I love the story of Goyard. It's a brand that don't advertise, but has built a following based upon its quality and craftsmanship.
And it's like this little piece of understated luxury that I carry around in my pocket with me every day. Next is my wedding band. Obviously, always on my finger. Now when I did the "What I Wore On My Wedding Day" video, I actually didn't mention my wedding band, but I've had a lot of comments asking about the wedding band. So it's a pretty neat story. My wife's engagement ring, I did get at Tiffany.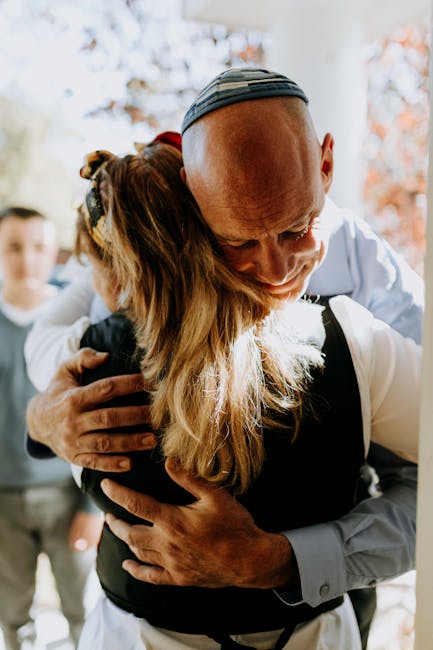 And her wedding band is also from there. And my wedding band is from Tiffany, as well. It's six millimeters wide. It has a milgrain feature. And the interesting part about this is that this particular band only came in platinum or white gold. And as you can see, my wedding band isn't either to platinum or white gold. It is actually yellow gold. Now because it was only available in platinum or white gold, Tiffany agreed to pour this in yellow gold specifically for me, which I am extremely grateful for. For me, this ring is perfect. It's classic. And I love that there's this little bit of a special story behind it. And that there's a uniqueness to it. Next up is my notebook. This is a leather notebook by La Compagnie du Kraft. We sell this in the HSS Shop.
And it is actually one of our best sellers. Honestly, it's been very difficult to keep this one in stock because it is so popular. So what I'm saying is that if you go to the shop and it's not there, just put your name on the waiting list and we'll make sure that you're notified when it comes back in. So I like to have a notebook with me because I cannot put notes in my phone. First, I hate typing with my thumbs. Second, if I put something in my phone it just kind of disappears eventually and I forget about it.
I like writing things down because it's easy to go back and see. I'm a very visual person, so if I actually write it and see it I'm more apt to actually remember what I thought to write down in the first place. And I like the fact that over time after it's filled up it's fun to go back and look at everything you've actually written. Sometimes I find old ideas that I never executed that are actually still good ideas. And it just kind of becomes this neat work of art, like a chronicle of a part of your life. And one nice thing about this notebook, in particular, is that once you fill it up, you can actually unscrew these rivets right here and get refills to start over. Alright, so got the notebook, obviously, you need something to write with. And this is the pen that I always carry with me. This is the Montblanc Meisterstuck ballpoint pen. As you can see, it's in a burgundy resin with gold trim. This is one that's not available anymore. Actually got it second hand. It's definitely authentic.
Had it checked out. I like carrying it nice pen. What can I say, you know? When I go to actually write something, it actually makes me feel like it's important. It gets me in the right frame of mind. It makes me feel good. It feels good to just hold a pen like this in your hand. When Robin and I go out and I get dressed up, this pen is always in an inside pocket in my suit so, you know, when the check comes, the pen comes out. I feel like it's this old-school style detail that's one of those things that a lot of people might not think about that, for me, really shows that every detail has been considered. Next is something that probably surprises some of you and that is my knife. Because I don't seem like a knife kind of person, whatever that is. Anyway, this knife that I carry in my bag not in my pocket, is by Spyderco.
It's the Sage. It has a carbon fiber handle. Has the perfect feel in the hand. I like the size. It's perfect for what I use it for, which is mostly opening up boxes, though it has cut many bananas and spread lots of peanut butter in the past as well. It's a tool and one I don't use all the time but when I do need it, I'm always glad that I have it. Alright, always got to have a pair of sunglasses. And these sunglasses right here are actually vintage American Opticals, which I picked up from a company called Retrospecs. These are from the 1950s. Super classic pilot sunglasses. They're very versatile and they look great with casual outfits, especially. You know, they're just so cool. You don't have to seek out a vintage pair for this particular look. You can go on the AO website and find this style. And also Randolph Engineering has a pair that looks just like this as well. Finally, everyone knows that I love watches and I always have a watch on my wrist.
If you've seen my watch collection video that's actually not going to help you out here because this is a new one in my collection. This is the Vacheron Constantin Traditionelle manual winding. 38 millimeters. Perfect size. 18 karat pink gold. And a brown alligator strap. It's a very simple watch. You have just time with the running second sub dial at 6 o'clock. It's extremely versatile. It looks great dressed up, of course. And it's sort of like a perfect business casual watch, which is pretty much my style I would say about 85-percent of the time. Also with the brown strap, it looks great with navy, grey, and browns, which I tend to wear a lot of. So that is my everyday carry. 10 things that I always have with me. Links to everything that I mentioned will be down below in the description. Leave a comment. Thumbs up. Don't forget to subscribe to the channel. And until next time, thanks for watching, and stay tailored.